FCM CERTIFICATION: HOW TO GET IT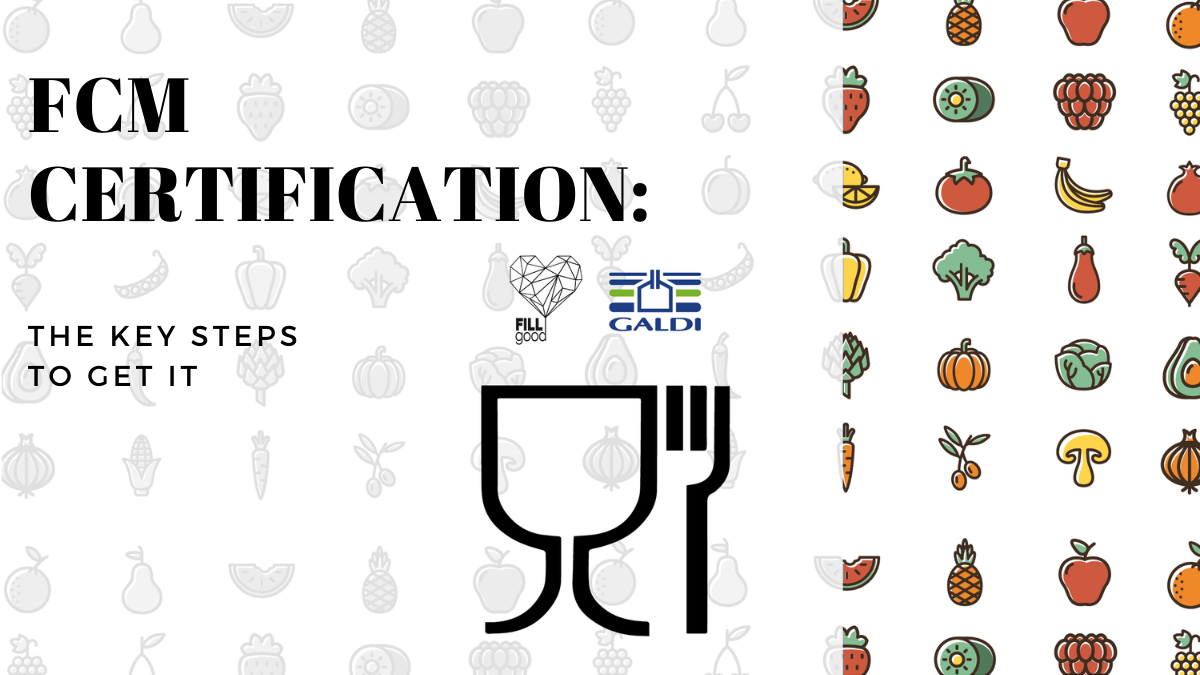 In order to get FCM certification - and maintain process compliance over time - companies need to make a number of changes, which vary according to each individual business.
The "transition" can be more or less complex, depending on several factors, such as:
the number of components, materials, and suppliers involved,
the current layout of your warehouse and its likely FCM compliance, and
any activities in non-food sectors.
In this article we are going to take a look at the key steps for adapting your business to FCM Certification requirements, avoiding sanctions laid down in the Catalogue of Sanctions.
KEY STEPS TO FCM CERTIFICATION
Review mandatory Regulations.
Make a list of all the materials and substances you use for materials in contact with food.
Provide the name of the supplier/s producing each component.
Verify that all listed materials may be used in contact with food, checking them against the lists of authorised substances in relevant Regulations, and check whether any use restrictions apply.
Get in touch with your FCM suppliers; inquire about actual knowledge of FCM legislation, measures taken so far and relevant documentation.
Make sure that your procurement department is in constant communication with your supplier network.
Identify the field of use for your FCMs (food types, contact times and temperatures).
Prepare a comprehensive Declaration of Compliance and make sure that supporting documents can be made available to Authorities on request.
Demonstrate and guarantee that your internal processes are GMP (Good Manufacturing Practice) compliant.
Draw up a testing work plan, getting in touch with a laboratory that can perform migration tests, theoretical migration calculations and periodic screening tests.
DECLARATION OF COMPLIANCE FOR FCMs
To operate in the food industry, manufacturers must demonstrate through a Declaration of Compliance (Doc) that their processes fulfil FCM certification requirements.
Distributors or producers of FCMs must always provide this document and make it available to Health Authorities on request.
Proper documentation is key to make sure that process standards are GMP (Good Manufacturing Practice) compliant over time, as provided for in Regulation 2023/2006.
If you are looking to begin your adaptation or implementation journey to gain FCM Certification, you can start by carefully reading the regulations, in particular the one on plastic materials.
Should you need support during the process, you can rely on our FCM Training.