THE FIRST GABLE TOP CARTON FOR WATER IN ITALY!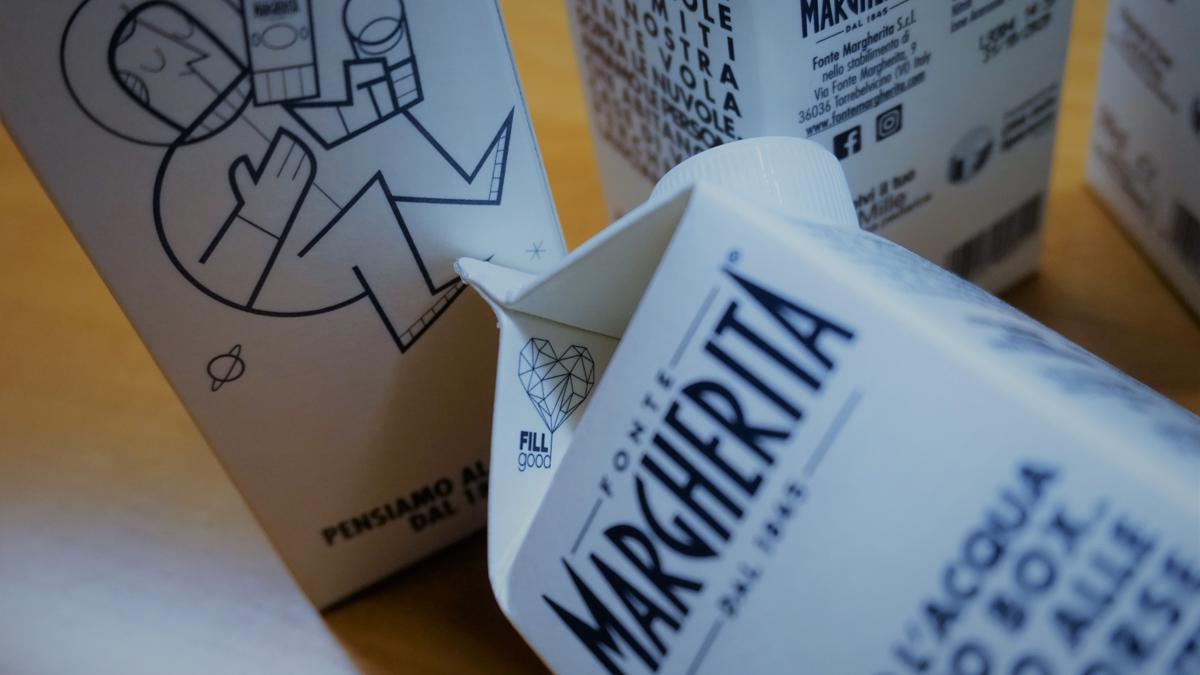 Take a dynamic company, with a keen interest in sustainable packaging, like Fonte Margherita.
Add a collaborative packaging producer like Italpack.
Bring in Galdi's technicians to exchange know-how and perform filling tests on the filling machines.
Mix everything with studies, experiments and analyses.
The result is the first Gable Top packaging for water in Italy!
SEARCHING THE RIGHT PACKAGING WITH ITALPACK
As we explained a while back, each product requires a different packaging protection level.
Thanks to Italpack's cooperation, FILL good tested all carton types - PE, EVOH, aluminium foil, – with and without cap, to evaluate the "reaction" of each container.
As is common practice at FILL good, we performed thorough microbiological and sensory analyses, also relying on the support of testers who have been properly trained for sensory tests.
AN EVEN MORE SUSTAINABLE PACKAGING FOR WATER
The Gable Top packaging for Fonte Margherita water was "designed" and conceived to offer a sustainable and environment-friendly packaging.
75% of the aluminium foil carton is made of paper from FSC certified forests. It contains less plastic than a half a litre bottle (4-5 vs. 10g.) and is completely recyclable.
Research, of course, is ongoing, to offer even more environment-friendly solutions, as well as custom machines tailored to specific products.